Just flew in?
A warm welcome
Vocational Discernment
John Hollond's hexagon
The Introverted Songwriter
Jobs in the USA
Leah's journey so far
Leadership & Living
Encouraged to carry on
On taking chances
Top Posts & Pages
Learning to relate
Dream big
Moving ahead
Career advice
Defining your destiny
Inspirational Quote
In the hopes of reaching the moon men fail to see the flowers that blossom at their feet.
Albert Schweitzer

Powered By:
Inspirational Quotes
Jobs in Saskatchewan
Making life more difficult
Personality
Getting an education
Recent Posts
Coming to life
Money matters
Dealing with failure?
Archives
Adding to your anxiety
Categories
Discouraged?
Living with limits
December 2023
S
M
T
W
T
F
S
1
2
3
4
5
6
7
8
9
10
11
12
13
14
15
16
17
18
19
20
21
22
23
24
25
26
27
28
29
30
31
Creating beauty
Hurt people…
Career & Life Direction
Discover yourself
Deal with discouragement
Explore possibilities
Remove roadblocks
Make decisions
Build a team
Plan
Set goals
Be diligent
Move ahead
Change your world.
Life Direction
Making choices
BBC World Weather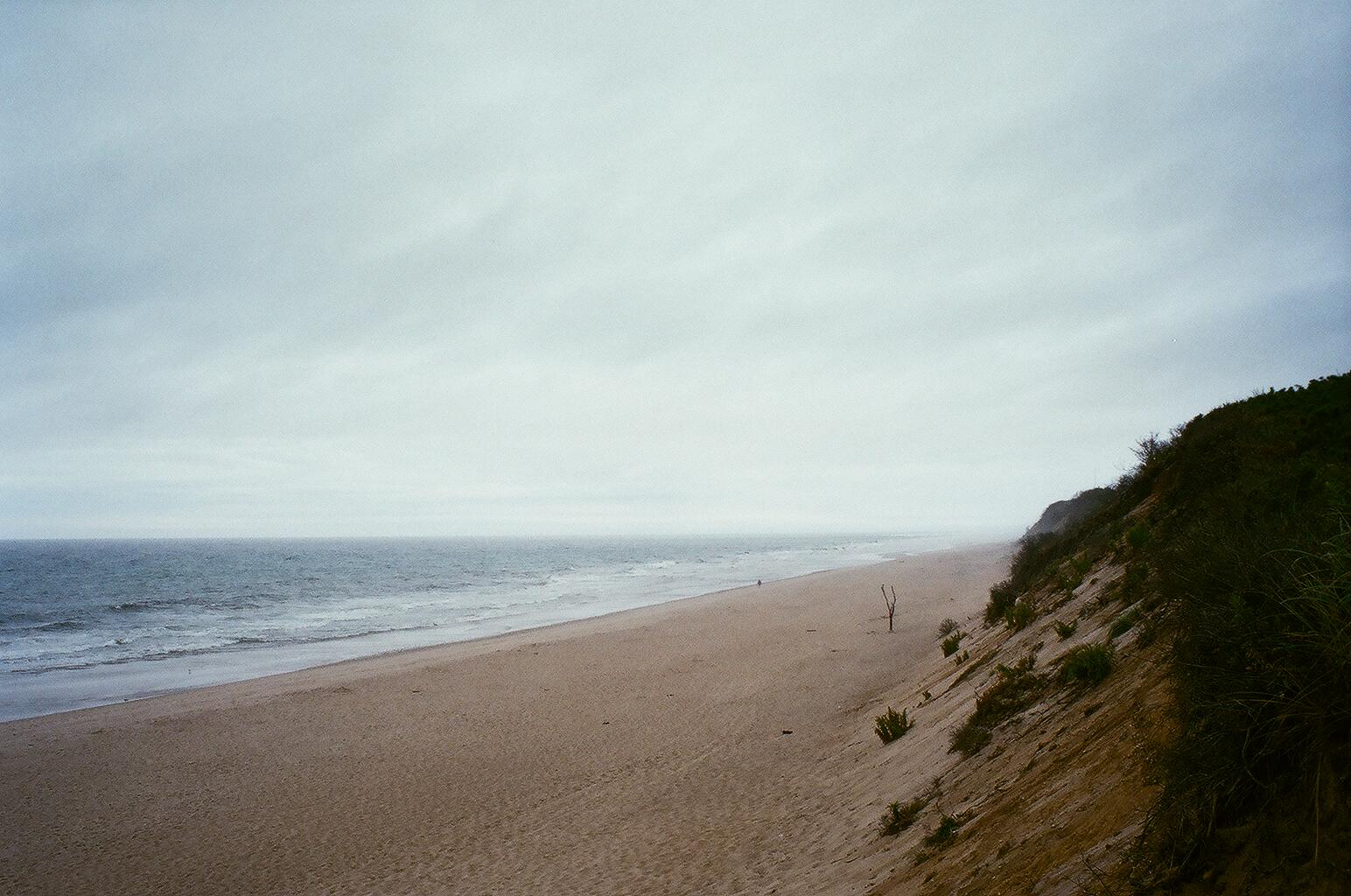 Welcome visitors from…
Argentina, Australia, Brazil, Britian, Canada, Chile, China, Columbia, Costa Rica, Cuba, Czech Republic, Denmark, Egypt, Estonia, Ethiopia, Finland, France, Georgia, Germany, Ghana, Greece, Guatemala, Haiti, Hong Kong, Hungary, India, Indonesia, Iran, Israel, Italy, Ivory Coast, Japan, Jordon, Kenya, Kuwait, Latvia, Lithuania, Macedonia, Malaysia, Malta, Mexico, Morocco, Netherlands, New Zealand, Nigeria, Norway, Pakistan, Paraguay, Peru, Philippines, Poland, Portugal, Romania, Russia, Rwanda, Senegal, Serbia, Singapore, Slovakia, Slovenia, South Africa, South Korea, Spain, Sweden, Switzerland, Thailand, Togo, Trinidad and Tobago, Turkey, United Arab Emerites, USA, Vietnam, Yemen...and from wherever you are.
Welcome visitors from Costa Rica!
Look for work
Welcome visitors from…
Abbotsford, Anchorage, Arcadia, Arlington, Ashley, Ashley, Assiniboia, Atlanta, Barrie, Bartlett, Baton Rouge, Bedford, Beverly Hills, Boise, Boone, Boston, Brandon, Buffalo, Calgary, Cambridge, Caledonia, Chalfont, Chapel Hill, Charlette, Caronport, Chicogo, Chilliwack, Cincinnati, Coeur d'Alene, College Station, Colorado Springs, Concord, Coquitlam, Cornwall, Dallas, Dartmouth, Decatur, Denham Springs, Denver, Duncan, Dundas, Durham, Edmonton, Erie, Estevan, Eugene, Fargo, Farmington, Fayettewille, Fleurimont, Friedericton, Frontier, Grand Prairie, Greensboro, Hamilton, Hampton, Harrison, Hermitage, Hollywood, Houston, Houma, Hudson, Hugo, Humbolt, Indianapolis, Iowa City, Jackson, Jonquiere, Kamloops, Kanata, Kansas City, Kenora, Kingston, Kirksville, Kitchener, La Miranda, Lac la Biche, Langley, Las Vegas, Los Angeles, Mableton, Magog, Maple Creek, Melfort, Miami, Milpitas, Minneapolis, Miramichi, Moose Jaw, Montreal, Mobile, New Haven, Newmarket, Newport, New York, Niagara Falls, Ojai, Omaha, Opa Locka, Orlando, Osseo, Ottawa, Owatonna, Palma de Mallorca, Phoeniz, Pittsburgh, Plano, Pleasent Hill, Portage la Prairie, Portland, Prince George, Princeton, Quebec, Raleigh, Randallstown, Red Deer, Regina, Renton, Richmond, Rochester, Rodnert Park, San Antonio, San Diego, San Francisco, Sarnia, Saskatoon, Seattle, Shaunavon, Sherbrooke, Stamford, St-Jean-sur-Richelieu, Swift Current, Tarzana, Three Hills, Thunder Bay, Toronto, Travelers Rest, Troy, South Bend, Steamboat Springs, St. Paul, Uniontown, Vancouver, Victoria, Victoriaville, Washington, Watertown, Weyburn, Willowdale, Wilson, Winkler, Winnipeg, Woodstock, Yakima, Yankton, Yorba Linda, Ypsibnti...and from wherever you are in North America.
Welcome visitors from Montreal!
Consider Crowdfunding
Welcome visitors from…
Abu Dhabi, Abuja, Adelaide, Adis Abeda, Ahvaz, Al-Jubayl, Amersfort, Amman, Amritsar, Antwerp, Asuncion, Auckland, Aveiro, Balikpapan, Bandung, Bangalore, Beijing, Belem, Bergan, Bitola, Brighton, Brisbane, Bristol, Bucharest, Buenos Aires, Calcutta, Caliari, Cambridge, Cape Town, Chelmsford, Chennai, Cherkasy, Coventry, Croyden, Daegu, Dar Es Salaam, Derby, Deyang, Dhanbad, Dublin, Ede, Espoo, Faisalabad, Felixstowe, Fredrikstad, Frutal, Fussa, Gabrova, George Town, Germiston, Giessen, Gjovik, Glasgow, Goteburg, Gujranwala, Halmstad, Hamamatsu, Hanoi, Hargeysa, Helsinki, Horizonte, Horten, Hull, Hyderbad, Icel, Ipoh, Innsbruck, Istanbul, Jerusalem, Jidday, Johannesburg, Jokkmokk, Juarez, Kampala, Karachi, Kaunas, Khartoum, Kimberley, Klaipeda, Kota Kinabalu, Krakow, Kuala Lumpar, Kyiv, Lagos, Lahore, La Paz, La Victoria, Leece, Leeds, Linkoping, Lisbon, Lismore, Lome, London, Ludhiana, L'viv, Macau, Makati, Manchester, Martigny, Melbourne, Milan, Manila, Merida, Miton Keyes, Moron, Moscow, Mumbai, Munster, New Delhi, Nanjing, Nairobi, Nakuru, Nei-Hu, Noida, Norrbotten Ian, Nottingham, Oldham, Oslo, Ostrava, Oxford, Palmerston North, Panevezys, Paris, Parit Raja Perth, Petolas, Piura, Pisa, Port of Spain, Pune, Pretoria, Reading, Riyadh, Runcorn, Russelheim, Ruzomberok, Sana, San Gwann, Santiago, Sao Paulo, Sarajevo, San Gwan, Shimonoseki, Soweto, Tallin, Teddington, Tepic, Thanh Pho Chi Minh, Tia-Nan, Tokyo, Uherske Hradiste, Uijeongbu-si, Uiwang, Uruapan, Uyo, Venice, Vijayawada, Vilnius, Vincente Lopez, Voronezh, Vung Tau, Warsaw,Watford, Wollongong, Wrexham, Wuxi, Xianyang, Yerevan, Yogyakarta, Zalau...and from wherever you live on the planet.
Welcome visitors from Makati City!
Welcome website subscribers
To Aaliyah, Aaron, Abbey, Abbie,Abie, Abigail, Adam, Adel, Ahmie, Ahzier, Aidan, Aileen, Aime, Aimie, Alex, Alexis, Alexandar, Alexander, Alexandra, Ali, Alice, Aiden, Alma, Alisha, Allister, Alyssa, Amber, Amelia, Amelie, Amey, Amy, Ana, Andrew, Anieta, Angel, Angus, Anna, Anne, Annie, Anthony, April, Archer Archie, Arianne, Armie, Ashton, Asia, Ava, Bea, Belle, Ben, Benjamin, Bernie, Bes, Bethany, Bill, Billy, Bob, Bradley, Brandon, Brian, Brook, Bryan, Caitlin, Caitlyn, Caleb, Claudia, Cameron, Camile, Canie, Carl, Cariie, Carla, Carlo, Carlene, Carmie, Carrick, Cary, Carry, Casey, Cayla, Cecilia, Celly, Charles, Charlie, Charlette, Charlotte, Chelsea, Chloe, Chris, Christie, Christopher, Clark, Clifford, Codi, Cameron, Cona, Connor, Cora, Courtney, Crystal, Daisy, Dakota, Dale, Damon, Danielle, Daniel, Danny, Darlie, David, Demi, Dennis, Dfonis, Dina, Dode, Dominic, Dona, Donald, Dylan, Dyllan, Declan, Edison, Edward, Edwin, Elen, Elise, Eliza, Elizabeth, Ellie, Elliot, Eloise, Elsa, Emily, Emma, Emmett, Eric, Erin, Ethan, Eujay, Evan, Eve, Evie, Ewan, Faith, Fanie, Fatima, Feitian, Felina, Finley, Fiona, Flynn, France, Francis, Frank, Freddie, Freya, Gabriel, George, Georgia, Gian, Gladdys, Glen, Grace, Gregory, Haydon, Hayden, Hacky, Hamish, Hanna, Hannah, Hanny, Hanson, Harley, Harriet, Harrison, Harvey, Hector, Henri, Henry, Hollie, Homer, Hudkins, Hugo, Ian, Ianne, Irene, Iris, Isaac, Isabel, Isla, Jack, Jackie, Jacob, Jacqueline, Jade, Jake, James, Jamie, Jan, Jane, Janet, Janis, Jared, Jasmine, Jason, Jasper, Jay, Jayden, Jed, Jen, Jennie, Jennifer, Jeremy, Jerry, Jesse, Jessica, Jian, Jim, Jodie, Joe, Joel, John, Jonathan, Jordon, Joseph, Joshua, Juanita, Jude, Judith, Kace, Kane, Kai, Kaine, Kas, Karen, Karmie, Karys, Katherine, Kate, Katie, Kaye, Kayla, Keira, Keiran, Kelly, Kelsey, Kenn, Kenneth, Kenny, Kerry, Kian, Kiara, Kimberly, Koby, Kris, Kristina, Kyle, Lance, Lara, Larry, Laura, Lauren, Lavrin, Laxe, Leah, Leeroy, Lennon, Leo, Leon, Leonne, Lete, Lewis, Lanie, Lauren, Lavrin, Liam, Liane, Lilac, Lily, Lilly, Logan, Lola, Louie, Louis, Louise, Lucas, Lucin, Lucy, Luke, Lyn, Lyra, Macie, Maddison, Madison, Madeline, Maisie, Mandie, Manny, Marcus, Mario, Mark, Maryam, Matilda, Matt, Matthew, Max, May, Maya, Mel, Melissa, Mia, Miah, Michael, Michelle, Mike, Miley, Millie, Mindy, Mitchel, Mollie, Molly, Morgan, Myla, Naomi, Natalie, Natasha, Nate, Nathaniel, Nathan, Nene, Nick, Nico, Nicolas, Nicole, Niko, Olague, Oliver, Olivia, Ollive, Orkie, Orly, Oscar, Owen, Paige, Pamie, Patrick, Patro, Patty, Paul, Paula, Pauline, Pedza, Peter, Phoebe, Poppy, Rachel, Raine, Randall, Rebecca, Reece, Rhian, Rob, Robert, Ronick, Rose, Rosie, Russell, Ruth, Ryan, Ryder, Sam, Samantha, Samuel, Sanny, Shane, Sara, Sarah, Scott, Sean, Sebastian, Selina, Shannon, Sian, Sienna, Silvie, Sofia, Sophia, Sophie, Spencer, Stefan, Stephen, Steve, Steven, Summer, Taj, Tamie, Tanya, Tefanie, Tegan, Thel, Theodore, Thomas, Tia, Tiana, Tiara, Tiegan, Timothy, Toby, Tom, Tommy, Tristian, Tyler, Vera, Victor, Victoria, Vincent, Wendy, Will, Yasmin, Yolanda, Zac, Zachary, Zanie, Zara, Zenaida, Zoe, and many others:
All the best as you pursue your God-given potential.
God's Will
Making progress
Staying connected
Career & Life Direction should now be available on the following mobile devices:
Apple iPhone, iPod touch, Google Android, and Blackberry Storm
Seven Decisions
Copyright © Dandelion by Pexeto