Decision time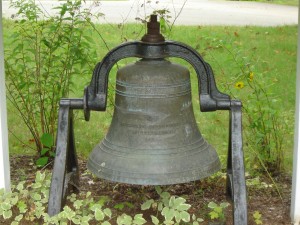 Here is an obvious thought that may strike you like a bolt of lightning or perhaps a heavy bell: Determining a new career direction will involve making a definite choice.
It took years of diligent study and oblivious living to discover this little gem.
The sober truth is that soaking up the full measure of frustration from your present life situation will get you no where. Yes, this means that developing your evening whining abilities to Olympic standards will accomplish nothing. Nadda. And endlessly exploring your authentic identity, as important as that may be, will result in staying stuck. As well, collecting an impressive list of wonderful careers you just might look into in the next decade or so is a waste of time. 
One fine day, or "unfine" day as the case may be, you will have to throw yourself out of bed in the morning, stand up tall, and loudly declare to the world or at least a few crickets in the corner: "Today I will make my grand and glorious career decision – so help me God!" And you will need God's help, along with the help of many other people, for such a large decision is not easy to make.
As I read these words once again, I feel in a way that I am one to talk. But maybe, just maybe, you will be able to benefit from some of my embarrassing mistakes. Looking back, some of my major career decisions were much too random and not at all well thought out. A decision was make when it needed to be made, in part, because there was no other choice but to decide to do something. This is to say, that while making a firm and timely decision is important, that it is not enough. Choosing wisely and sooner than later – that is the ideal combination. 
Much of the content on this blog is devoted to helping you, in some small way, to make a wise decision and pursue a career and a life that is a fit with who are. This modest resource isn't, however, intended to consume your attention any longer than it takes you launch you in an exciting career direction. "You're going the wrong way!" John Candy called out in the film Planes, Trains, and Automobiles as he drove madly into traffic on the freeway. While he was actually going the wrong way, nobody could fault him for failing to make a clear and a firm decision.
Second-guessing yourself is of course a good idea when facing the prospect of a head-on collision, but a carefully considered career choice is something altogether different. Unless there is a dramatic change in your life situation, you need to stick to your plan and stay the course. Things take time. Career goals are not often accomplished overnight. Sure, some fine-tuning will be required. But planning on becoming a doctor one day and a lawyer the next will most likely mean that you will be working at McDonald's for the rest of your life.
Now I happen to enjoy McDonald's restaurants and usually appreciate very much the friendly service I receive there. But is that where you want to work? I seriously doubt if the person who served me today really wanted to be there.
© Career & Life Direction 2011. All rights reserved.